Hey ya'll!
We're so excited.
We just released out first video course: Correcting Knitting Mistakes and it's set up to me a huge success!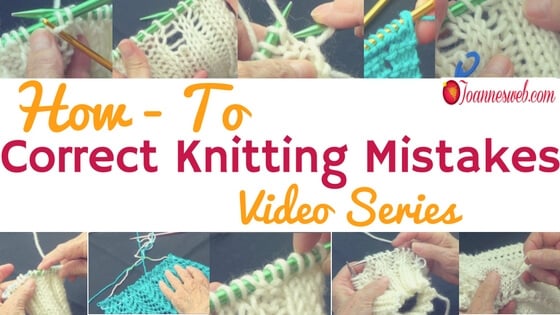 It took us a while to get the hang of this new video course provider and platform, but we assembled the most important QUESTIONS in an accessible, easy to use format for you to access whenever you need to.
We have them arranged by ISSUE (in case you don't know what to call it or don't really know what happened with your project) or by a video sequence you can easily access. We're also including the downloadable (and printable) cheat sheet that guides you to your answers as well as office hours where you can connect with Joanne and Ana to get your questions answered.
This is our first course, so we're experimenting with formatting, capacity of people we want to have and how much the program goes for, so price and availability are subject to change.
Join us!
CHECK OUT THE CORRECTING KNITTING MISTAKES INFO PAGE HERE